Forty4 Design is an Austin-based digital design and branding agency focused on UI/UX, web design, branding, and digital marketing. Web design and digital marketing are making waves as two of the most vital investments you can make in your business, with article after article talking about how a simple, yet engrossing customer experience is everything.
"Clutch.co is dedicated to providing B2B service buyers critical information regarding smart growth for their businesses. Our team sits in the heart of America's capital city and takes the time to interview clients, verify reviews independently to ensure accuracy while curating content so you feel confident whenever you purchase B2B services."
Clutch ranked us as one of the leading service providers and leading minority-owned businesses, in not just Austin, but also America. Clutch, and their sister site The Manifest, help find companies to connect with and we're blessed to be shown us as one of the best.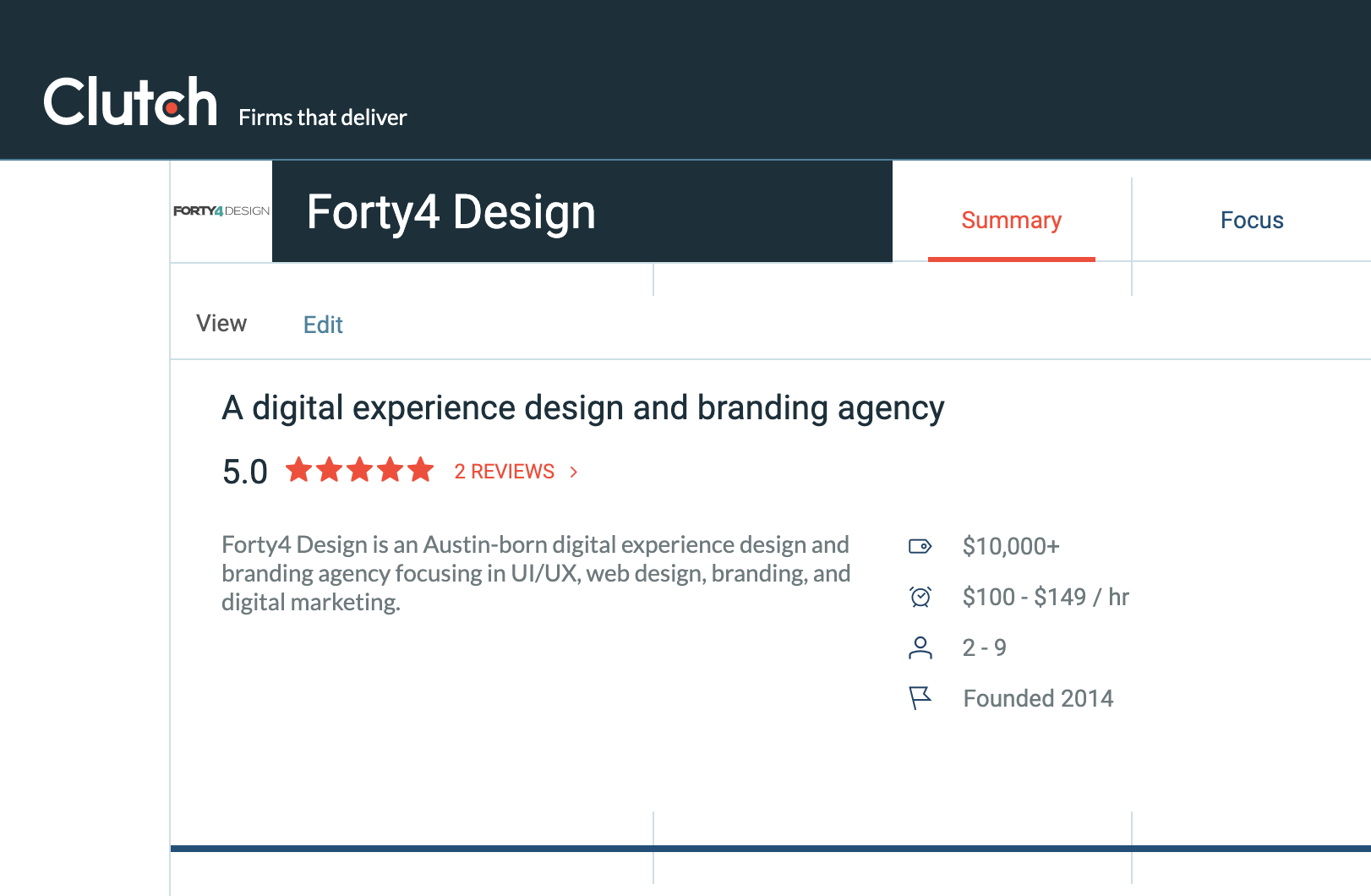 In a recent review, co-owner of Chic Shelf Paper, Kristina Needham, praised our eCommerce development. We developed a new site using WooCommerce, while also providing digital marketing services such as PPC to get their business working better than ever.
"Forty4 Design shows you that they care. They were willing to learn about our business to better help us. They take pride in their work. There's nothing they could improve. No complaints. They're one of the easiest vendors I've worked with."
Ready to start your project?
Our clients range in sizes and vary in industries. Our team is small but mighty and always prepared to take on new challenges.