We work with startups and small businesses to design digital products & experiences that convert
Through research, rapid prototyping, and testing
UX / UI Design / Web / Branding
Tenavox:
Featured in Built In Austin's 50 Startups to Watch in 2020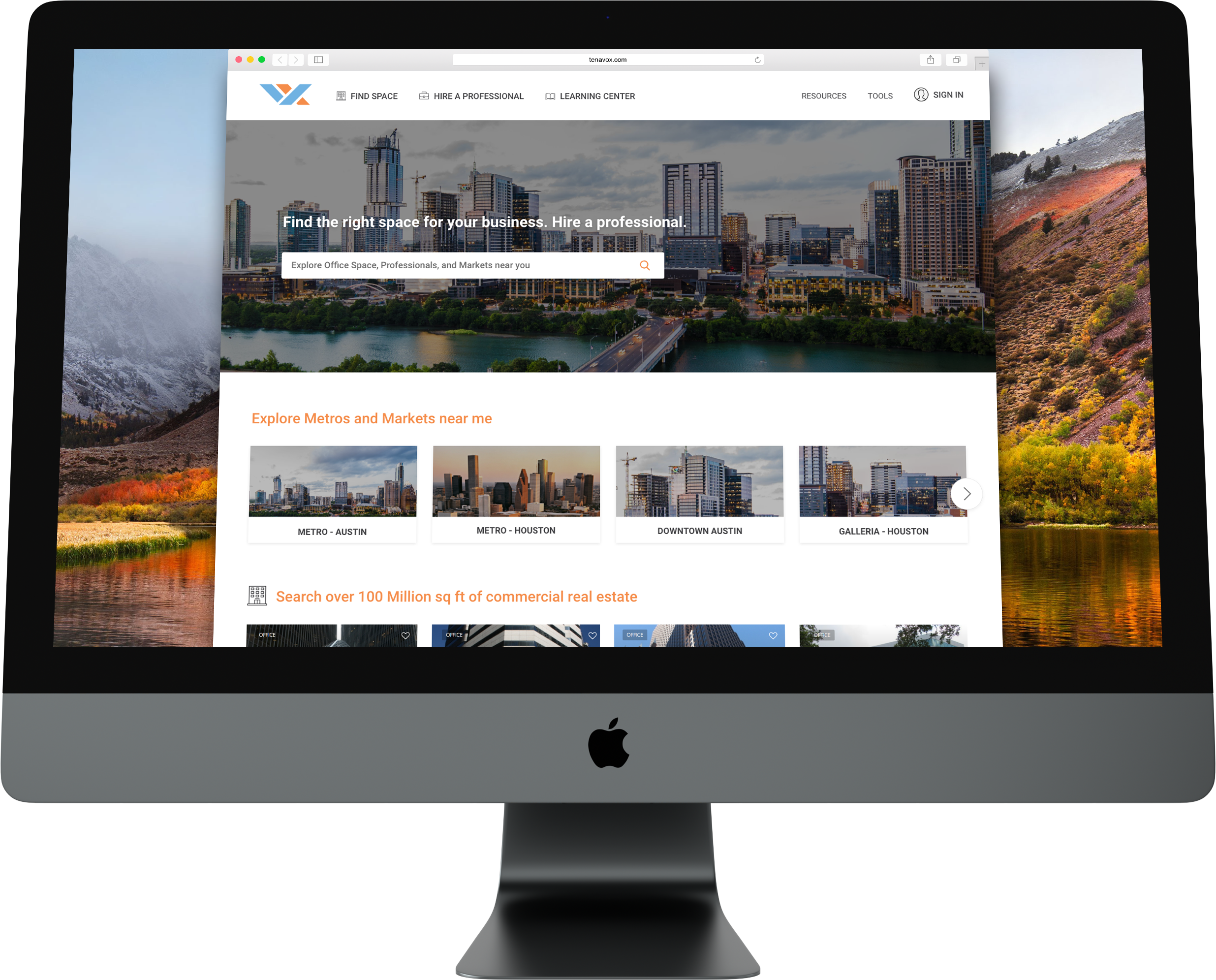 User-centered design thinking
Forty4 Design is an Austin-born digital experience design and branding agency focusing in UI/UX, web design, branding, and digital marketing. Our clients range in sizes and vary in industries. Our team is small and mighty, and always prepared to take on new challenges. Please Contact us to get a quote.
We've worked with some awesome clients








Can your design agency help me with my website?
Absolutely! We love building online experiences that are not only aesthetically pleasing but also convert. We take our time to make sure we understand your industry, target audience, and your business goals. 
Marketing websites are most common among our clients and are all mobile responsive so you can browse from any device. Our award-winning web design team is equipped to deliver websites for tech startups and traditional businesses alike. 
What is your UX / web design process like?
Discovery & Research

During our discovery phase, we conduct a deep dive to gather key industry insights, interview stakeholders, subject matter experts, and users to identify areas of improvement. Additionally, we take this time to set up all necessary accounts and request access to digital assets, content, and brand guidelines.
Visual Strategy & Wireframing
Based on our discovery findings, we develop a tailored approach to drive our design process. This begins with whiteboarding sessions laying out low fidelity wireframes to produce user flows and information architecture. The wireframes are then validated with key stakeholders and if possible, their ideal users.  This iterative process will identify any usability issues early on, ultimately saving time and money in development efforts.
Design & Interactive Prototyping 
Once the wireframes have been validated, we begin the design implementation by creating high fidelity wireframes and interactive prototypes. Rapid prototyping during this stage allows us to test and iterate before handoff to development.
Development & Implementation
Delivery of UI components and any other necessary assets are handed to development for implementation. Third-party integrations like CRM and Analytics take place during this stage.
How long does it take to design a website?
There are several factors to take into consideration like type of website (marketing or e-commerce, etc..), size, and complexity. We normally allocate a minimum of 40 hours for discovery, 120 hours for design, and 80 hours on front-end development.
When considering a website project keep in mind additional factors like copywriting, SEO, Information Architecture (IA), photography, iconography, and illustrations. Ultimately, the design complexity, client response time, and access to assets will define the website delivery time frame.
How much does it cost to hire your design agency?
Our pricing depends on scope of work, time frame, team size, and deliverables. Our rates start at $100/hr and go up based on expertise. When the scope of work isn't very defined we prefer to engage on a time and materials basis where we charge for time spent.
After learning as much as we can about your project, we'll put together a detailed proposal estimating what we think the job will take. Our estimates and proposals are based on time spent although we more commonly work with a fixed budget.
Do you also provide website support or maintenance?
The launch of a website is only the beginning! We do provide support and maintenance services after the initial launch. In fact, we highly recommend hiring us for continued support, bug fixes, updates, and iterative design improvements. After a few months of user testing along with data gathered through third-party integrations, we can collectively continue to improve functionality and user experience based on real-time feedback.